Michael A. Pattanite, Jr., Esq.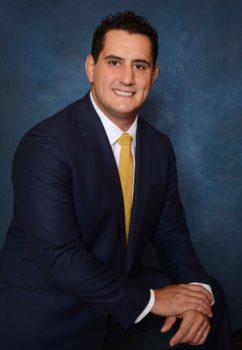 Phone: (609) 896-2000 x130
Email: [email protected]


Michael A. Pattanite, Jr. is a Partner who concentrates his practice in counseling public and private entities throughout the state in employment, and litigation matters. As a result, he regularly appears in Federal, State and Administrative Law Courts, in handling civil litigation and education matters. Mr. Pattanite has tried cases to verdict in every judicial forum in the State.

A substantial portion of Mr. Pattanite's practice is focused upon the representation of New Jersey public schools, with an emphasis on special education. Mr. Pattanite works with Child Study Teams across the state to ensure compliance with the Administrative Code governing special education. He has defended and prosecuted Petitions for Due Process, Emergent Relief applications and Complaint Investigations before the New Jersey Department of Education, Office of Special Education Programs, and The United States Department of Education. As the brother of an adult handicapped man, Mr. Pattanite understands the unique issues facing parents of special needs students. He is able to utilize this knowledge to obtain results that are favorable to the District, and helps foster long term positive relationships between the District and parents.

As an education law specialist, Mr. Pattanite regularly works on employment and labor issues involving school employees. He has successfully defended public school districts against claims brought under the New Jersey Law Against Discrimination, Conscientious Employee Protection Act, common law retaliation, New Jersey Civil Rights Act, and the New Jersey Constitution. Further, he regularly defends public entities from investigations by the United States Department of Labor, Equal Employment Opportunities Commission, and New Jersey Office of Civil Rights.

Mr. Pattanite also focuses on the defense of medical and legal professionals against claims of professional negligence. In this regard, Mr. Pattanite regularly represents doctors, nurses, and lawyers both in civil claims, as well as administrative action taken against their professional licenses. In the past calendar year Mr. Pattanite has successfully defended physicians before the New Jersey Board of Medical Examiners, and a nurse before the New Jersey Board of Nursing.

In addition, Mr. Pattanite has significant appellate experience managing over 20 cases through the Appellate Courts and Supreme Court of New Jersey. Recently, two of his Appellate cases have reached the New Jersey Supreme Court and have helped to shape the application of the New Jersey Tort Claims Act, and indemnity law for schools with employees who are facing both criminal and civil suits.

He is an active member of the Mercer and Burlington County Bar Associations, and Mercer County Inn of Court. He has previously moderated Continuing Legal Education seminars in his role as former co-chair of the seminar committee for the Burlington County Bar Association. Mr. Pattanite is active in coaching high school sports, assisting with Holy Cross Academy's wrestling team.

Mr. Pattanite received a B.S. in Economics and a B.A. in Management from Gettysburg College. He matriculated to Widener University School of Law, where he received his J.D., cum laude, with a specialization in Trial Advocacy. Prior to joining the Lenox Law Firm, Mr. Pattanite served as Law Clerk to the Honorable M. Patricia Richmond, J.S.C., Burlington County, Civil Division. Mike resides in Burlington County with his wife, two dogs, and cat.

Representative Matters:
L.A. v. Trenton Board of Education, 221 N.J. 192 (2015).
Robinson v. Buena School District, 217 N.J. 199 (2014).
Hand v. St. Michaels Medical Center, 2013 WL1953661 (App. Div. 2013), cert. denied, 216 N.J. 7 (2013).
Costelow v. Ahmad, 2018 WL 72246 (App. Div. 2018).
Harper-McGill v. Mullane, 2015 WL11216687 (App. Div. 2015).
Zurich American Ins. Co. v. Abbud, 2013 WL4459011 (App. Div. 2013).
Hamilton Township Board of Education v. K.H., 2016 WL 4166074, OAL Dkt. EDS 6533-1
D.I. v. Monroe Township Board of Education, 2017 WL 6551527, OAL Dkt. EDS – 10816-1
Buonanno v. Gloucester County Voc. and Tech. Schools, 2016 WL 563134, OAL Dkt. EDU 11786-1
Admissions:
New Jersey 2010
Pennsylvania 2010
United States District Court for the District of New Jersey 2010
United States District Court for the District of Pennsylvania 2010
Education:
Widener University School of Law, cum laude, 2010
Gettysburg College, 2007